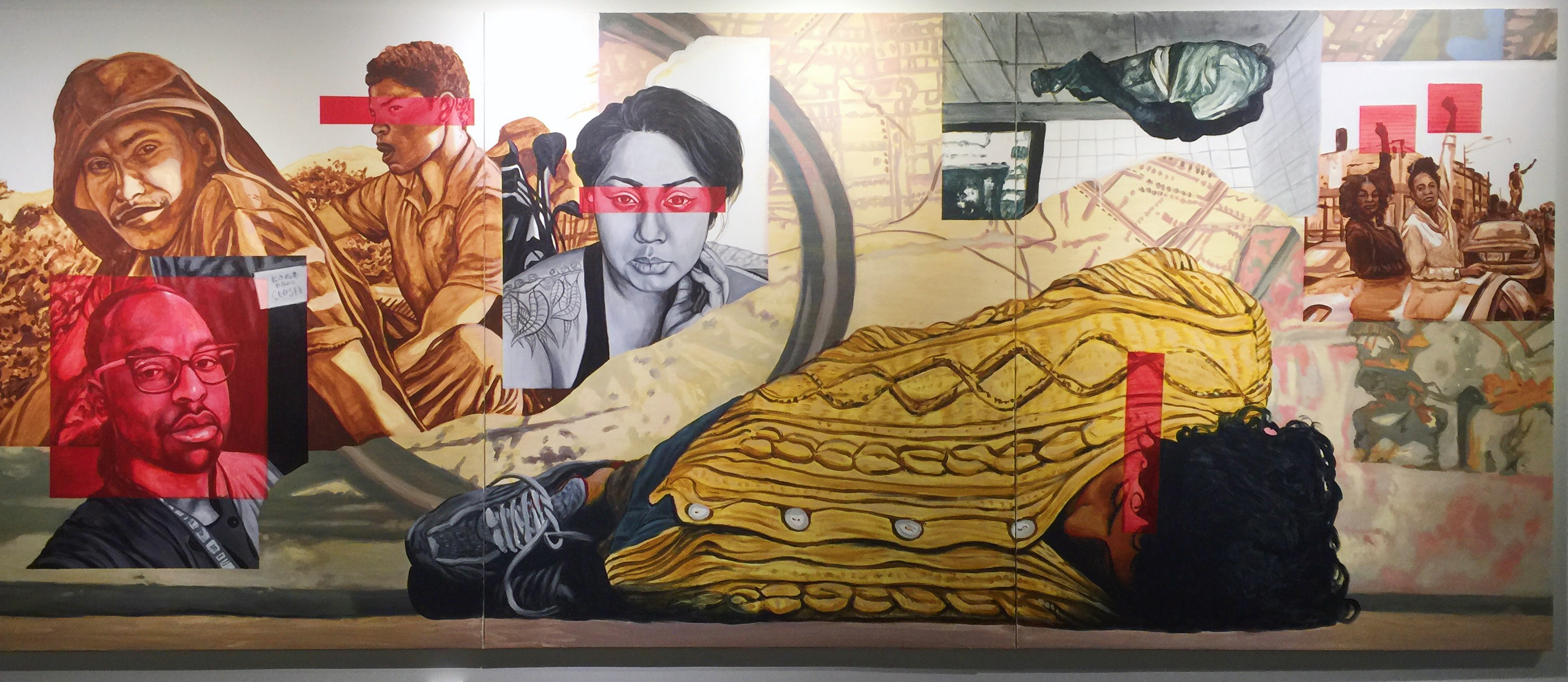 Condemnation of Memory

is a painting based on the act of depicting censored and silenced bodies, narratives and identities within the larger history and present of the USA's culture and laws.
It depicts images of sleeping homeless from New York City to Bogota, Colombia, a photograph of unidentified migrants riding on top of the deadly "Bestia" freight train heading to the USA, Mexico border, and a wide shot of protesters in Baltimore, Maryland at the height of the #FreddieGray uprisings - all taken by photographer @rasfotos The last two images in the painting are selfies, or the most immediate and contemporary form of self representation and identity construction available in our post Internet age. These selfies belong to #PhilandoCastile, a 32 year old Minnesota man fatally shot by a Police officer after a traffic stop on July 6th 2016. This picture comes from his Facebook account and shows him wearing his work attire. The other selfie comes from @thesoniag a Queer Migrant Feminist Poet , Cultural Organizer, and Activist from Harlem by way of Ecuador. In 2007, Guiñansaca came out publicly as an undocumented immigrant, and in doing so took charge of her own narrative and representation. Both these images are used to take agency back from the viewer and use the public realm as a theater for this struggle, the actual opposite of Damnatio memoriae or the Latin phrase literally meaning "condemnation of memory".