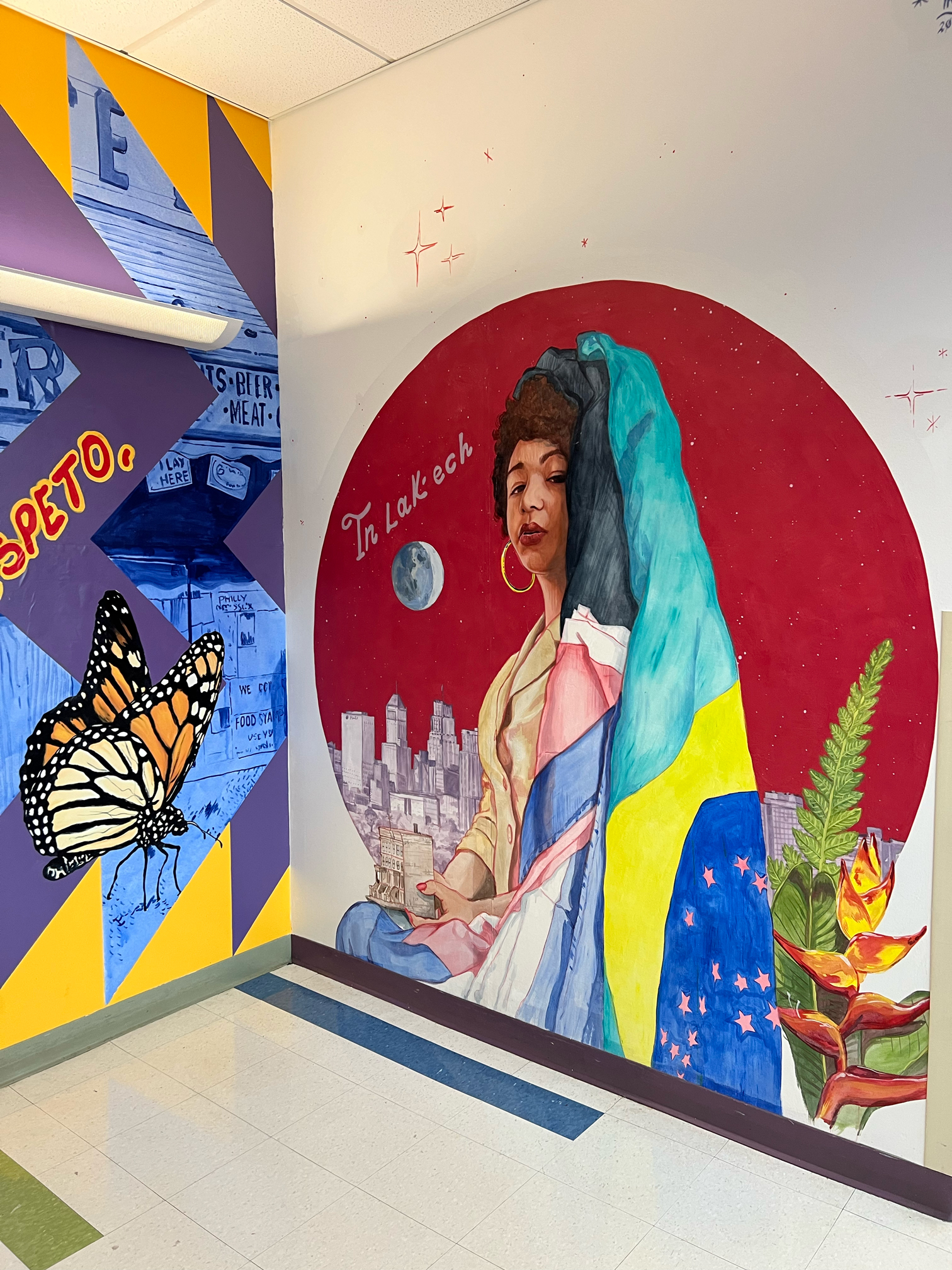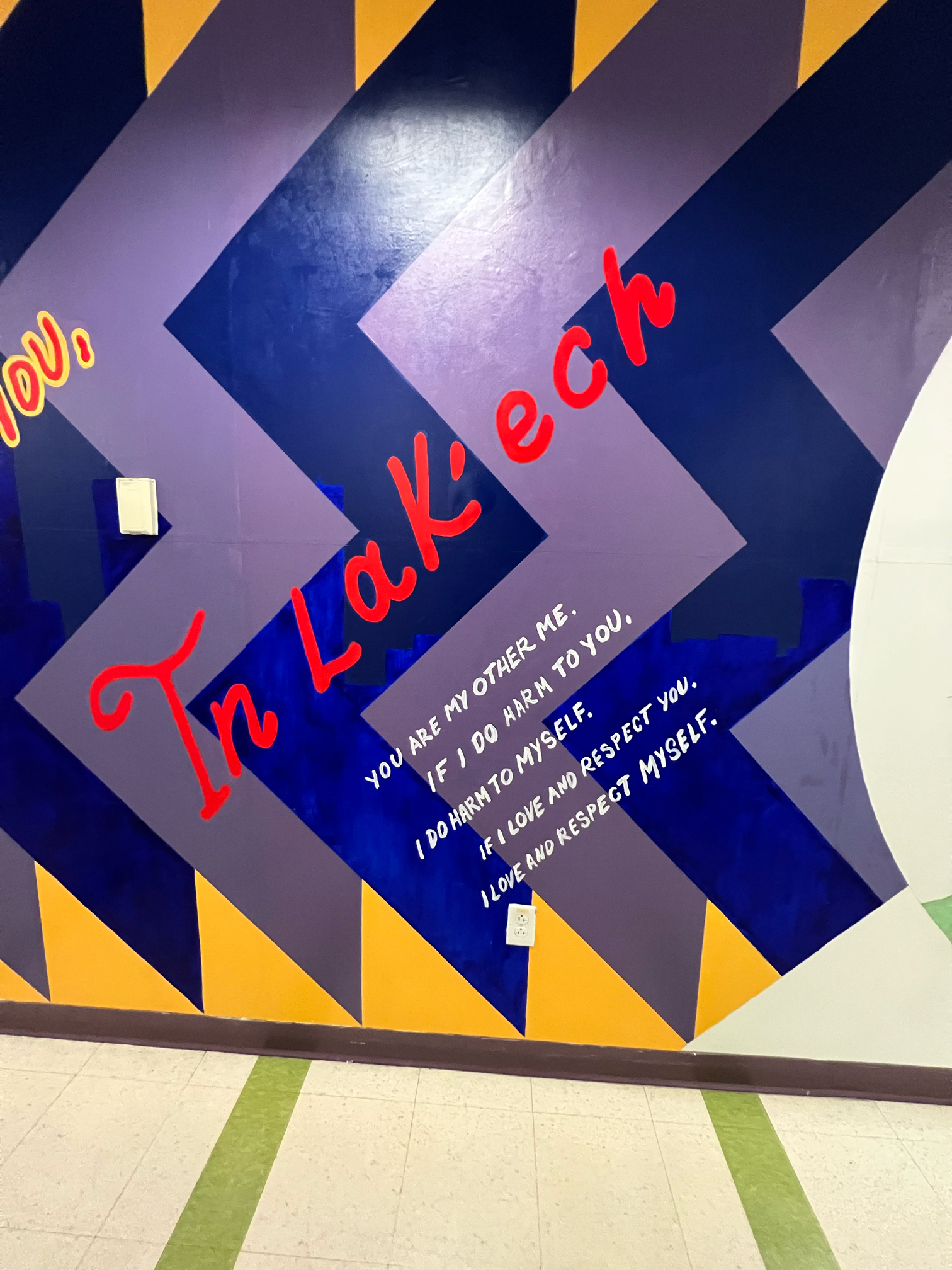 "In Fulcrum / In Lak'ech"
Rutgers University Newark, NJ
2023

A hallway mural installed at Rutgers University for the Department of Urban Education. The text of the piece comes from a poem by Luis Valdez based on a Mayan philosophical concept and reads:

In Lak'ech
Tú eres mi otro yo.
You are my other me.
Si te hago daño a ti,
If I do harm to you,
Me hago daño a mi mismo. I do harm to myself.
Si te amo y respeto,
If I love and respect you, Me amo y respeto yo.
I love and respect myself.