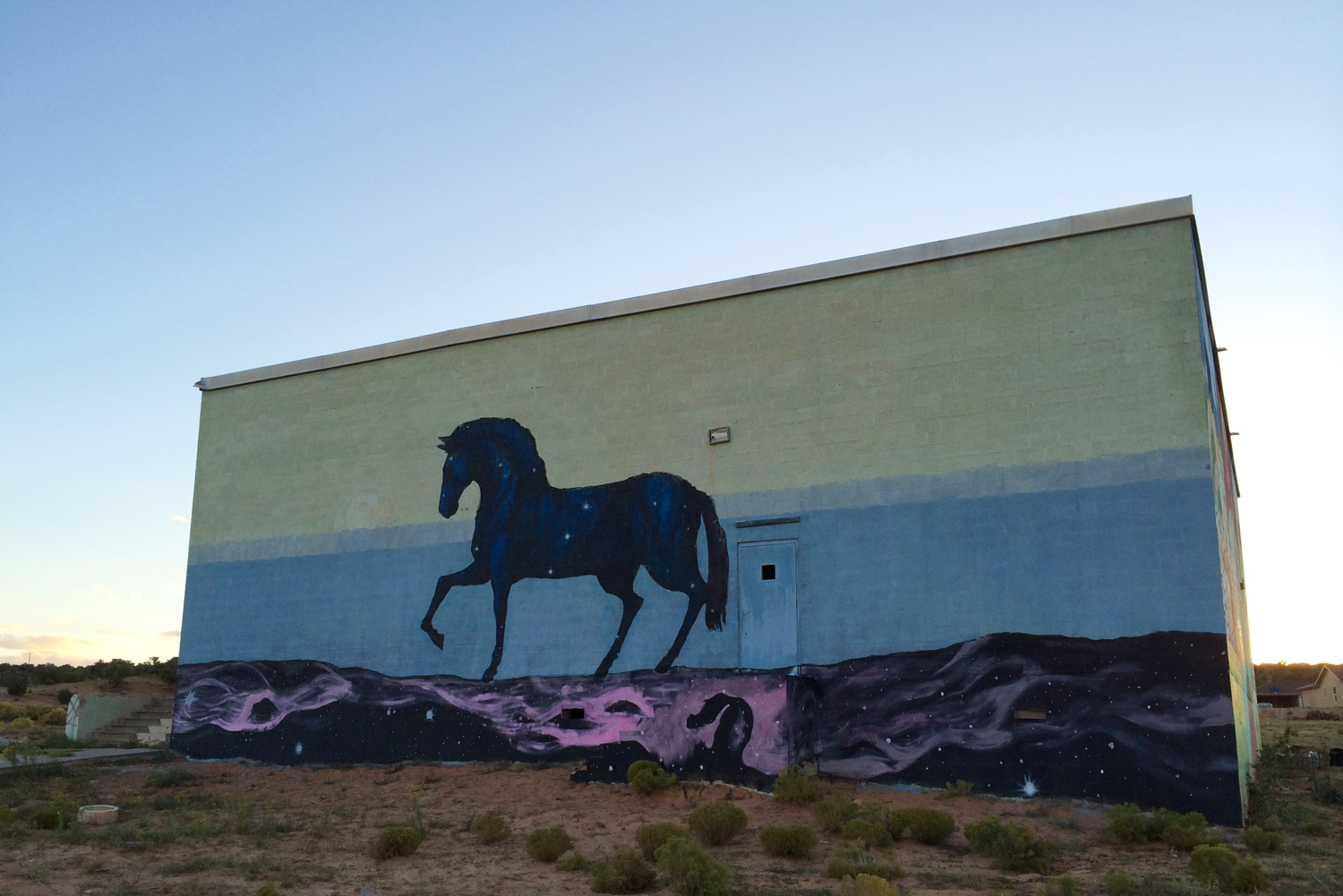 Cuatro Caminos


A collaborative mural made by Mata Ruda, Jaz, Avant Gardener, Nick Mann Doodles and Lunar New Year for The Painted Desert Project in Kaibeto, Az, Navajo Nation.


refers to the four paths or cardinal directions that each wall points to: North, South, East and West. Each wall is a collection of anecdotes, stories and mythology collected by the artists from the Kaibeto community and reinterpreted.
2014

Photography by Chip Thomas and the artists.