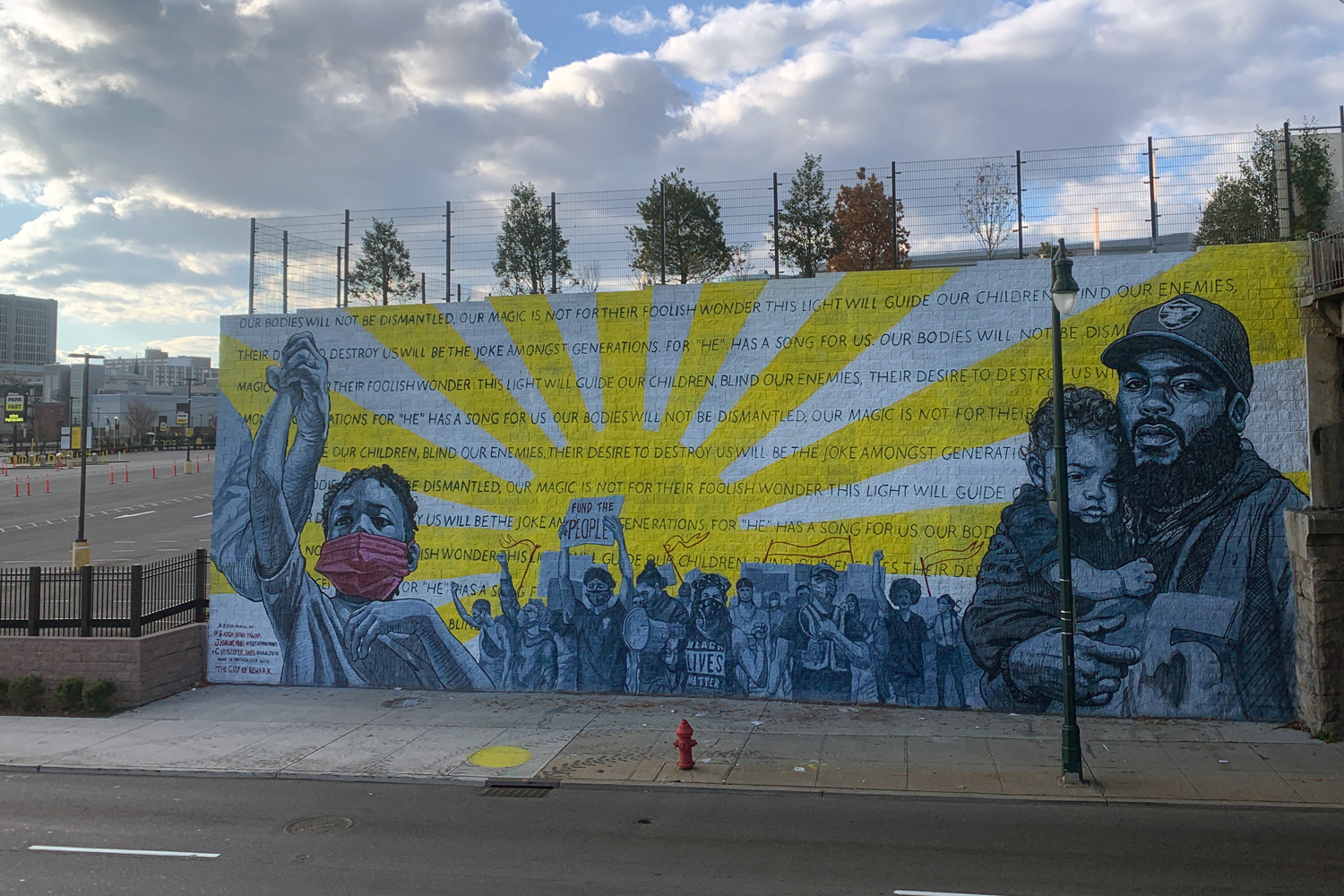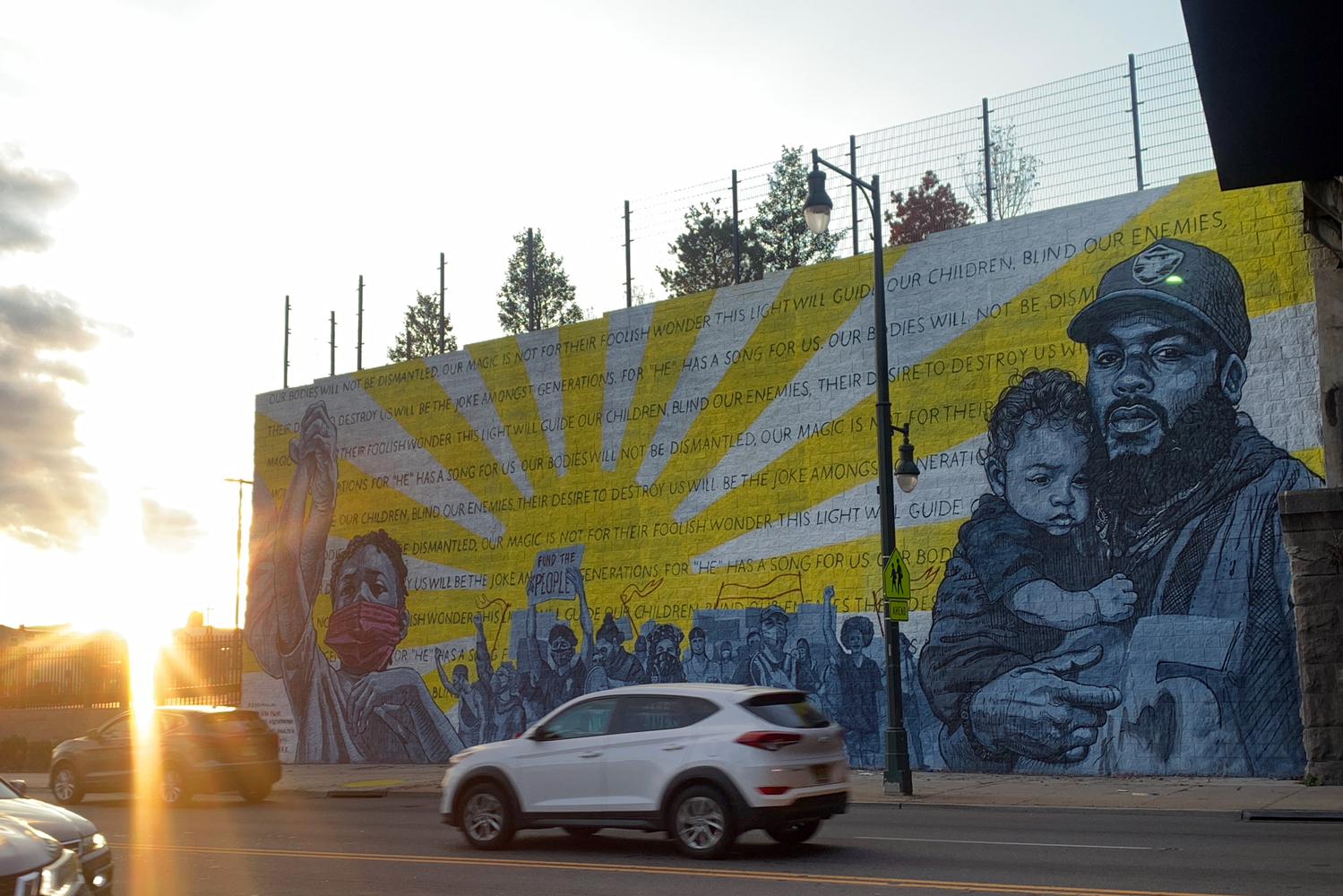 "This Guiding Light"

Newark, NJ
2020
This mural was made by myself in collaboration with photographer Chrystofer Davis (
@dolo_foto
) and poet Jasmine Mans (
@poetjasminemans
). This mural documents both the collaborative creative power present in Newark today, and the collective power seen manifested in protests across the USA this year. Movements for black lives, against voter suppression, racism, xenophobia and for social and climate justice overlapped as bodies and voices came out to the streets during a pandemic. The same overlap is present in the work of artists and culture workers as they reflect and witness these moments: a guiding light toward a better tomorrow. This is the content of the mural and it is represented in the images captured by Chrystofer Davis across New Jersey, the poem created by Jasmine Mans and the final interpreted mural composition.
This project was made in partnership with Mayor Baraka's (
@rasjbaraka
) Social Justice Public Art initiative,
#MuralsforJustice
. The murals are an initiative led by City of Newark Arts and Cultural Affairs Director fayemi shakur (
@fayemi_
), to create art that speaks to calls for racial justice, equity and representation.
OUR BODIES WILL NOT
BE DISMANTLED,
OUR MAGIC IS NOT
FOR THEIR FOOLISH WONDER.
THIS LIGHT WILL GUIDE
OUR CHILDREN,
BLIND OUR ENEMIES,
THEIR DESIRE TO DESTROY US
WILL BE THE JOKE
AMONGST GENERATIONS.
FOR "HE"
HAS A SONG FOR US.